As if all this wasn't enough a new trailer by the name of "Reclaim Your Throne" was released as well showing new "never-before-seen gameplay accompanied by music from composer Yoko Shimomura". Other big musicians have their music in the trailer as well such as Florence Welch (of Florence and the Machine fame), who has created her own rendition of the Ben E. King classic "Stand by Me".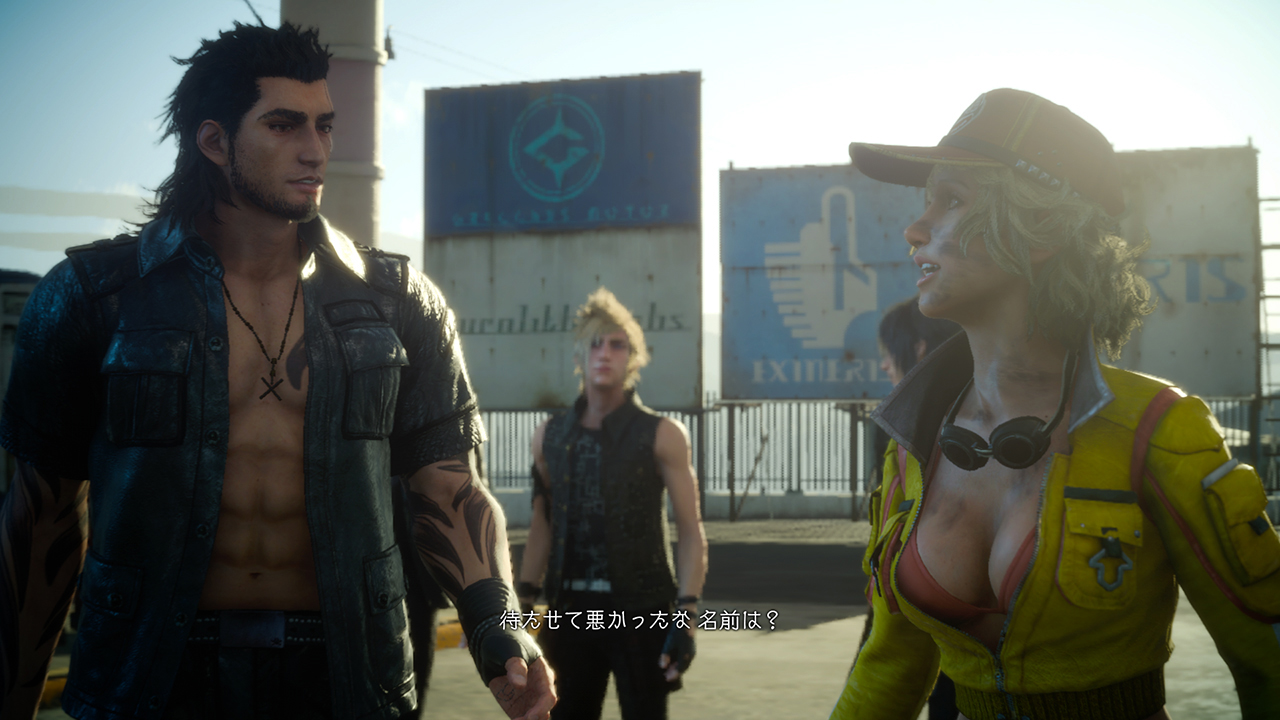 Now for the main game itself. Final fantasy XV will include English, French, and Japanese voice options in addition to Spanish and Brazilian Portuguese subtitles to make the game reach an even audience. FFXV is now officially available for pre-order via the Xbox and Playstation stores and for a limited time pre-order purchasers will get Noctis Special Outfit and Carbuncle pet for Xbox Avatars or a Dynamic PS4 theme for Playstation owners. There is also a few different versions available for pre-order, which are listed below.
FINAL FANTASY series Masamune DLC weapon
Xbox Store Pre-order Incentives: Two Xbox One Avatars including Noctis Special Outfit and Carbuncle pet
PlayStation®Store Pre-order Incentives: Dynamic PS4™ theme for PlayStation®4 players
All Day One Edition content plus an exclusive dual disc steelbook containing FINAL FANTASY XV and KINGSGLAIVE movie Blu-ray and Platinum Leviathan Regalia design and access to the Royal Raiment costume DLC
All Deluxe Edition content plus exclusive disc steelbooks containing the Official FINAL FANTASY XV Blu-ray Soundtrack (featuring music from FINAL FANTASY XV, KINGSGLAIVE and BROTHERHOOD), BROTHERHOOD Blu-ray (containing an exclusive sixth episode), hard-cover artbook, an exclusive limited edition variant Noctis PLAY ARTS -KAI- action figure, and in-game item packs
So there is a bundle for everyone! And if you think you'd only enjoy the CG movies or the anime then Square Enix has thought about you as well. Square Enix is pulling no punches leading up to the release of Final Fantasy XV.
And as if that wasn't enough, Square Enix is releasing a Pinball game called Justice Monster Five, which will be playable in FFXV as well. It will combine role playing elements, iconic Final Fantasy monsters, and pinball. It will be available for iOS, Android, and Windows 10 mobile devices.
Last night, a huge event hosted by Square Enix in preparation for the launch of Final Fantasy XV was held. Suffice it to say, a whole lot of information came out.
Maybe most important: a release date was confirmed after being rumored for some time now. It's almost surreal but Final Fantasy XV will come out worldwide September 30, 2016.
And it won't be just the game that we'll be getting, there will be a movie and an anime along with it.
A CG movie presented by Sony Pictures Entertainment and Square Enix by the name of Kingsglavie: Final Fantasy XV will be released digitally worldwide before the game's launch. The film will mainly be from the King's perspective after Noctis, the prince, leaves, and a lot of the focus will be on the royal conflict in the world of FFXV.
Many big names have lended their voices to this CG film. Sean Nean from Lord of the Rings voices Regis, the King of Lucis "who has sworn to protect the kingdom". Lena Headey from 300 voices Luna "the princess who has been entrusted to deliver the royal ring of Lucis to Prince Noctis", and Aaron Paul from Breaking Bad voicing Nyx. It is clear that Sony and Square Enix spared no expense on this film.
As if a full length movie wasn't enough an anime by the name of Brotherhood Final Fantasy XV will be released before the game's launch. The anime is being made by A-1 Pictures, the makers of Sword Art Online, Grimgar, Working, and the Persona 4 Golden anime. Now Brotherhood Final Fantasy XV will be added to their list of high quality animes.
The FFXV anime will consist of five standalone episodes that focuses on the friendship between the crown prince Noctis and his three friends, setting both tone and stage for the FFXV game. The first episode is already out on YouTube while the rest will be released before the game launches. All of the episodes will also be free, just like Halo Forward unto Dawn was.
A new demo was also both announced and released. Titled, Platinum Demo, this segment will let players take control of a young prince Noctis in a unique storyline that won't be in the final version of the game. Players gets to see the young prince growing up, master various skills such as weapons, magic, and driving.
The big part will be in Noctis' dream world where he has to use what he has learned to fight off the monsters of his dreams. To help him, Noctis has Carbuncle as a companion who helps and guides him. This demo will further give gamers a chance to get a feel for the mechanics and story of FFXV. Those who complete the demo will unlock the Carbuncle Summon DLC when the game launches. The demo is available for both Xbox One and PlayStation 4 right now.