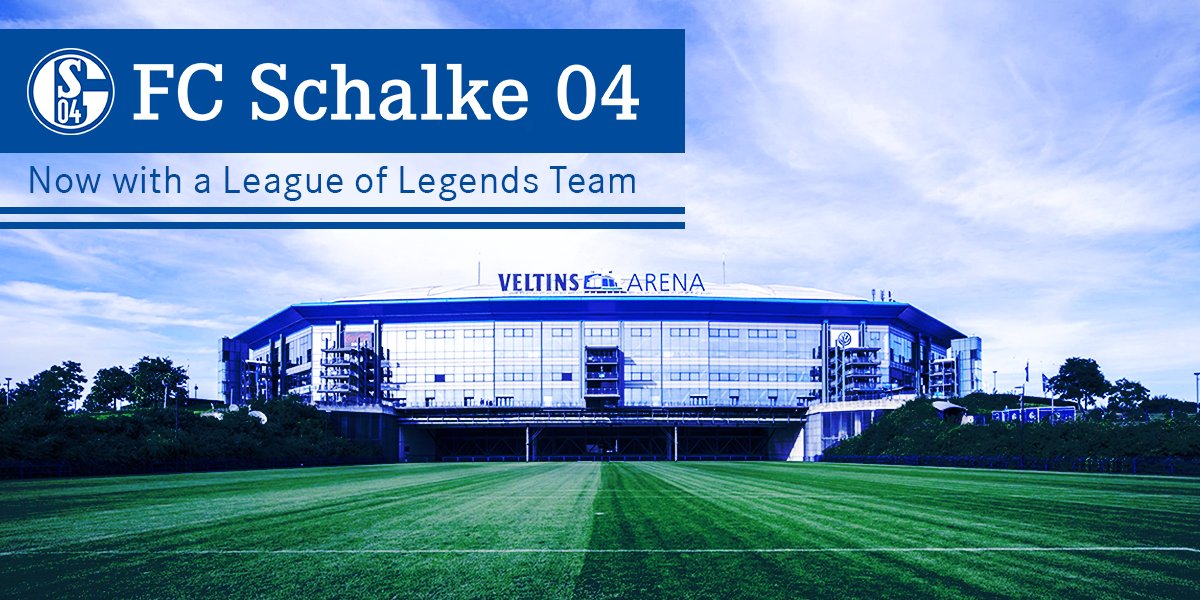 German football club Schalke 04 are now the proud owners of an eSports team, the eSport team formally known as Elements are now Schalke 04.
Schalke 04 isn't the first football team to get involved with the eSport world, West Ham singed a pro Fifa 16 player to them recently and Turkish team Beşiktaş has also bought a League of Legends eSports team, but the Turkish eSport scene is much smaller than the European one, in which Schalke 04 will compete in.
Schalke 04 purchased Elements back in April but it has been made official just now with the roster, jersey, and all the administrative stuff done and decided. Most of the team will stay the same, only one new player has been requited.
Mid lane – Hampus "Fox" Myhre
Top lane – Etienne "Steve" Michels
Jungler – Berk "gilius" Demir
AD carry – Rasmus "MrRalleZ" Skinneholm
Support – Hampus "Sprattel" Abrahamsson
Team Schalke 04 keeps both the coach and the owner, but in a new position, from their Elements days. Former professional League of Legends Patrick "Nyph" Funke is staying as head coach for the team and former owner Jacob "Maelk" Toft- Andersen is now the club's head of eSports.
The football club Schalke 04 has noticed that the level of professionalism in eSports has grown over the years and that now was the time to acquire an eSports team under the Schalke 04 banner, or like Moritz Beckers-Schwarz, chairman of the board at FC Schalke 04 Arena Management GmbH. said:
"We have noticed that the level of professionalism in eSports has continued to grow over the past years. Particular noteworthy is the development of structures within League of Legends and the flagship League of Legends Championship."
Maybe this is the next step for the eSports scene, a big and established sports team buying eSports teams to further extend their brand.
Welcome to the #EULCS, @S04Esports! ⚽ pic.twitter.com/nczZOxNWPL

— League of Legends EU (@loleu) 16 maj 2016