Being sick ftl – but don't think that's going to stop the Dail-e for long! As they say in Hollywood, the show must go on!

Starcraft 2 MLG Orlando Pools Revealed
The Starcraft 2 pools for MLG Orlando have been released and the competition looks to be some of the best to date. compLexity's Drewbie finds himself in group A, along with IdrA, TLO, Haypro and Boxer which ends up being the same group from Raleigh. coL.MVP DRG finds himself in Group D with HuK, Socke, MC and July.
Pool A
Gregory 'IdrA' Fields
Hayder 'HayprO' Hussein
Dario 'TLO' Wünsch
Yo-Hwan 'BoxeR' Lim
Andrew 'drewbie' Moysey
Pool B
Jonathan 'KiWiKaKi' Garneau
Choi Ji 'Bomber' Sung
Geoff 'iNcontrol' Robinson
Shawn 'Sheth' Simon
Ho Joon 'PuMa' Lee
Pool C
Paul-David 'SLush' Pagé
Joseph 'Ret' de Kroon
Seo-Yong 'Rain' Park
Bryce 'Machine' Bates
Hong Wook 'HongUn' Ahn
Pool D
Chris 'HuK' Loranger
Soo Ho 'DongRaeGu' Park
Giacomo 'Socke' Thüs
Min Chul 'MC' Jang
Sung-Jun 'July' Park
MLG Orlando will be held October 14-October 16th at the Gaylord Palms Resort in Orlando, FL. Of course, expect all the action from us here at GameZone as I will be on the floor of the event, following the action up close and personal for a change!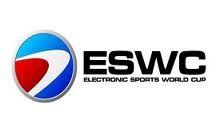 ESWC Abandons Open Registration fee
ESWC has announced it is abandoning its open registration fee for this year's event. Last month's announcement of the fee, which meant a cost of $1,000 for each CounterStrike team, led to six of the most high profile CS organisations threatening a boycott of the Paris event if the fee remained.
Here is the press release by the ESWC regarding all of this drama:
"The ESWC 2011 will see the renewal of the project. We would like to organise a genuine festival of electronic sports, bringing people together, where everyone has a place: both the major professional teams and their challengers from every country in the world.
To this end, I have decided to cancel the registration fees of the open registration process for players and teams, that lasts until the end of September.
Today we acknowledge that we have quickly assessed the ability of players, teams and their sponsors to support the required fees to participate to such major world-class tournament.
Organising an event such as the ESWC is very costly. The production costs are still, today, an investment for the upcoming years, as we believe in the future of on-line games and video game competitions. We will now focus our efforts on attracting new partners to the project and we are counting on your support to succeed."
ESWC will take place from October 21st-25th in Paris, France.

Super Battle Opera 2011: Drama and Top 4 Recap
Organizational shortcomings plagued this year's Tougeki or Super Battle Opera tournament. Prior to the SSF4AE tournament, it was reported that Americans Hsien Chang and BananaKen were not actually officially qualified according to SBO officials. In addition, a pair of Taiwanese players were also informed of their unofficial qualifier. Fortunately, Hsien and Ken were both allowed to compete for the 32nd and final spot in the 32-man bracket. Unfortunately, they were unable to defeat Kuwaiti players Nox2 and Gannoon. As far as the rest of the Americans, despite a valiant effort by all four teams, none were able to pass the first round.
As the smoke settled on the top four teams, SBO was left with four teams — Daigo/Iyo, Kazunoko/Ojisanboy, Nemo/Kyabetsu and Michael-tan/Hachigashira-san.
The Semi-Finals were definitely an exciting group of matches as right off the bat, Kazunoko and Ojisanboy showed exactly how and why the twins Yun and Yang are so powerful. In a mirror match against Hachigashira-san, Kazunoko's Yun proved to be the clear-cut dominant twin. Then in an exciting match Ojisanboy almost fell to a surprising comeback from Michael-tan's Ken. Despite a late connection with Ken's Ultra, Michael-tan couldn't muster enough to defeat EG.fLoE's namesake.
Opposite Kazunoko/Ojisanboy's bracket, Daigo and Iyo faced off against Nemo and Kyabetsu. Nemo's Yang started off superbly against Daigo's Yun, taking the first round. Daigo came back in the second round, establishing a superior zoning strategy, but it was in the last round that proved most exciting. As the lifebars played their own version of tug o' war, Daigo and Nemo were left with roughly 20% of their lives. As Nemo landed a clutch combo into an Ultra, it seemed as though he had already won. However, Daigo was given one last chance as he was left with a sliver of health. Then, in the final moments, Daigo slipped up and was defeated by a Yang DP. Kyabetsu also proved his mettle in some clutch situations against Iyo by capitalizing on his ability to capitalize on Viper's 50/50 setups. Ultimately, Kyabetsu got the best of Iyo, as he and Nemo moved on to the Grand Finals.
Nemo once again had to face yet another high-level Yun in Kazunoko, and struggled mightily against him. After losing the first round, Nemo came close to landing a comeback in a clutch command grab, but could not capitalize. Again facing equally low health with Kazunoko, Nemo managed to land the final hit to take the second round. Finally, Kazunoko showed some unorthodox strategy in utilizing Yun's Ultra as an anti-air, giving him an immense life lead. This became enough for Kazunoko to push for the win, and Nemo's impressive day was over. In the second match, Ojisanboy seemed unstoppable as he launched an all-out offensive vs. Kyabetsu's Viper. Although Viper is notorious for her threat at any range, Ojisanboy simply rushed her down, and secured the championship for his team.
All-in-all, through the hiccups and the drama, SBO 2011 exhibited some of the highest level play from the best Japan has to offer. Lastly, congratulations to Kazunoko and Ojisanboy for being this year's SBO champions.
NASL Season 2
As I've said before, I'm following the NASL pretty closely – and as there is a serious lack of SBO replays floating around right now, I bring you the stream below!
Watch live video from NASL Season Two on www.twitch.tv
That's it for today's Dail-e! Tune in tomorrow for an eSports editorial, as usual!
Dustin Steiner is GameZone's eSports Correspondent! Follow Dustin on Twitter @SteinerDustin