Some surprises, lolz and much more in store today!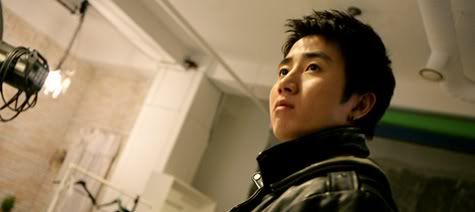 Yell0w signs with Team SlayerS
In a surprise move, Starcraft Brood War superstar Yell0w has signed on with Team SlayerS for Starcraft 2 – the same team that his rival Boxer played for. In doing so, Yell0w will be able to participate in the Global Team Starcraft League on Team SlayerS, as well as participate in the monthly qualifiers for the GSL in Seoul Korea.
Some backstory for those that don't know – Yell0w and team captain Boxer have been rivals since early Brood War, with Yell0w coming in second to Boxer in several major tournaments. The rivalry was so famous that GOMtv (the folks who run GSL) did a show match recently, setting up a stage on the beach and having thousands in attendance. Boxer beat Yell0w 2-1, but there was obviously some potential seen by SlayerS as they worked to sign the Zerg player within a week of the match.
To make up for my complete lack of Quakecon coverage, I've got a treat for you – I'm linking the finals VoD from Quakelive.tv! Watch below as Fnatic.MSI's Strenx from France takes on USA's Rapha. Though Rapha has come close to winning many tournaments before, he's never quite been able to cinch it out. Be sure to cook some popcorn and be ready for an epic Duel match.
Quake Live Grand Final VoD (start from left on playlist)

Team SCV Life to return to Korean Starcraft Association
Turns out initial reports of foul play were a bit exaggerated last week as after a short ban, Team SCV life is to return to the Korean Starcraft Association. As it happens, some of the claims laid by Fruitdealer and Tester were straight up wrong, such as the manager of TSL withholding money sponsorship money from them.
This came as a result of being misinformed initially by the sponsors, whose information did not match the manager's and as a result was reported to the KSA – who in turn expelled TSL. The KSA has respected TSL's wishes of not having any negative impact for Tester and Fruitdealer as they were simply misinformed and have publicly apologized for the whole debacle.
Hype Worthy Moment
Iplaywinner has released a video looking at the funniest moments from this year's EVO (from both during the tournament and the after hours suite) – it's quite awesome and shows exactly why I love the fighting game community so much. While the game is on they may be opponents but outside of the game, everyone is treated with respect and are friends.
That's it for today's Dail-E! Stay gold, folks!
Dustin Steiner is Gamezone's E-Sports Correspondent! Be sure to tune in here daily to catch this column at 11:00PM! Follow Dustin on Twitter @SteinerDustin