The 100 Best Movies of the 2000s: 80-71
And the movie-train keeps rolling. For those just now jumping in, I'm chronicling what are, in my opinion, the 100 best films of the 2000's, ten at a time.
Get caught up:
80. 40 Year Old Virgin (Judd Apatow, 2005)
While 40 Year Old Virgin is now known mostly as the movie that ushered in the Apatow-era, it's easy to forgot how moving and hilarious it is in its own right. Featuring a star-making turn by Steve Carrell, it was one of the first films in recent years to strike that perfect balance between crudeness and heart.
Buoyed by several great supporting performances, including those by future comedy rockstars Paul Rudd and Seth Rogen, 40 Year Old Virgin was a comedy that wasn't afraid to really take a look at love and sex, while simultaneously providing us with phrases like 'you put the pussy on a pedestal.'
79. Eastern Promises (David Cronenberg, 2007)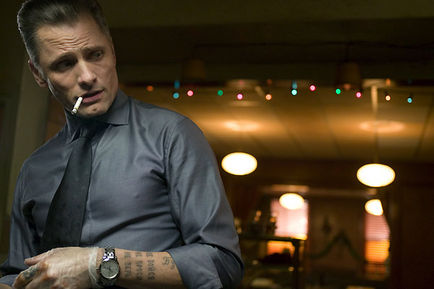 The second team up between director David Cronenberg and star Viggo Mortensen, Eastern Promises had a lot to live up to. The story of a Russian Mobster named Nikolai, Eastern Promises is a glorious, violent, totally original gangster film. Featuring tons of great performances, some shocking third-act twists, and a brutal fight scene where Viggo takes on two guys while totally bare-ass naked, Eastern Promises never lets you get comfortable. Although, maybe that's got more to do with naked Viggo than anything else.
About The Author
In This Article
From Around The Web
Comments
blog comments powered by

Disqus