Sleeper hits for the remainder of the year
Some games get more hype than others in the video game industry. Now more than ever, it's important for developers to spread word of mouth about their games as they go up against the blockbuster titles of the Holiday season. While you've heard of titles such as Halo 4 and Call of Duty: Black Ops 2, you might not have heard of some of the following games.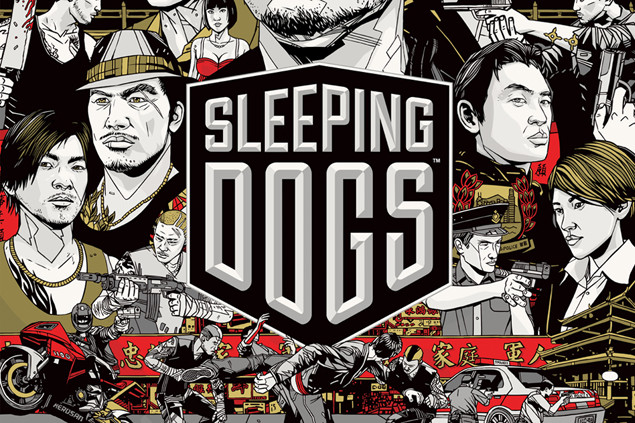 Sleeping Dogs – It's fitting that this game has "sleeping" in the title because it can be the ultimate sleeper hit. This game was known as True Crime: Hong Kong until the developer wanted to change the name for creativity purposes. This is the closest thing you will get to a Grand Theft Auto game for at least six months, and fans of the True Crime series will be thrilled to have this game in their collection. This game comes out August 14th, and will be a big seller.
Medal of Honor: Warfighter – This isn't as "unknown" as the rest of the games on this list, but the fact that it comes out a week before Assassins Creed 3, two weeks before Halo 4, and three weeks before Black Ops 2 certainly doesn't help it. This game looks just as good, if not better, than Battlefield 3 last year and has an interesting global multiplayer mode. With this premise, you pick which country you want to fight for and use their specific weapons. It's a cool feature that will set it apart from the competition this October 23rd.
Sound Shapes – Sound Shapes is an interesting music downloadable game coming out for Playstation 3 and Vita on August 7th. This is a side-scrolling platformer with a focus on music, a genre combination that has never been attempted. You control a yellow ball, and as you make progress in the musical level, you unlock more parts of the song. There is also a music creation feature where you can make your own songs/levels. This is a must own game priced at $15.
Darksiders 2 – Darksiders 2 is another game people know of but just aren't talking about. The first game was a great "Zelda-esque" action game that sold pretty well. This game centers on a different horseman of the apocalypse, as you play the game as Death. Changing up the character of the game results in more visceral combat, which looks animal-like. This game comes out August 14th in the U.S. and will hopefully sell a lot of copies.
Dishonored – Dishonored is a stealth based action game that looks a bit like Bioshock aesthetically. This is a game that you can play anyway you like, either stealth based or while using your superhuman abilities. It's not an open world game, however, relying on a series of missions strung together. If you're a fan of stealth, this is certainly a game for you. It launches October 9th.
Littlebigplanet: Karting – This game looks just like Modnation Racers but uses the Littlebigplanet branding. If you're a fan of Modnation or Mario Kart, you will be a fan of this game. It features a ton of customization that you might have seen before, and will allow you to make your own tracks and racers. This game doesn't have an official release date yet, but is scheduled for 2012.
Playstation All Stars Battle Royale – This is the Playstation exclusive game that looks just like Super Smash Brothers on the Wii. If you like Smash Brothers and own a PS3, you have to get this game. The Playstation brand has a lot of excellent characters such as Nathan Drake from Uncharted and Cole from Infamous that will be a blast to play in a brawler like Smash Brothers. This game releases October 23rd on PS3 and Vita, and hopefully there will be a bundle that includes both.
What do you think? Did I miss any sleeper hits from this year? Are you buying any of these games? Let me know in the comments below.
Follow me on Twitter at @AlexEqualsWin and Gamezone at @Gamezoneonline
About The Author
In This Article
From Around The Web
Comments
blog comments powered by

Disqus