Meet the fighters of Dead or Alive 5
Fighting games with deep and intricate combat systems are what makes them king. However, when you think about it, characters play a big role too. Dead or Alive 5 is the newest fighting installment in the long-running Dead or Alive franchise and in comes with various familiar faces. If you're not up to the character's story or find yourself a bit rusty then let me guide you through a brief background for the cast of Dead or Alive 5.
Kasumi
A fierce runaway ninja of the Mugen Tenshin clan and a well-endowed female, Kasumi has been around since the series' first title. After turning down an order from the clan, she decided to flee and was branded traitor forced to being hunted until the end of days. Her genetic code is used for various projects and experiments of DOATEC. She is extremely compassionate, moreso than the other characters of the universe, and finds herself more at odds with those that question her honor. Kasumi is most notable for her red hair and blue ninja outfit.
Hayate
Hayate is Kasumi's brother and the next in line to inherit the Mugen Tenshin clan's legacy. After her sister's supposed betrayal, he is tasked to hunt her down as well as bring down the evil corporation of DOATEC. He was supposedly killed after a duel with Raidou, his father's brother, however he lived on as another person due to amnesia. Having been restored to his former self, he wants to take his rage out on DOATEC, who has made his life, as well as his friends', hell.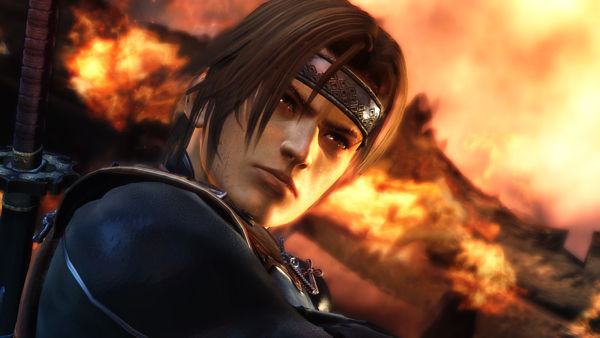 Ayane
Ayane is Kasumi's half-sister and Hayate's half-brother. Having a complicated past and origin, Ayane struggles with her history. Her mother is also Kasumi's and Hayate's but she was raped by Raidou, Hayate's uncle. When Kasumi fled from the clan, Ayane was overwhelmed with betrayal and resentment vowing to bring her sister to justice as she had forsaken the clan. She serves as Hayate's right hand often finds herself at odds with him due to her emotions.
About The Author
In This Article
From Around The Web
Comments
blog comments powered by

Disqus