Bitpicking: Have we met?
Sometimes I look at a character and wonder what the mindset was when developing him or her. Great care goes into making the visuals of any character, after all, especially those designed to have mass appeal.
Let's take a look at someone like Nathan Drake from Uncharted, for example. He's a pretty cool looking guy. He has a nice facial structure, a clean haircut and a charming shadow. His outfit is sort of typical, a t-shirt and jeans. You can say Drake is some sort of celebrity who dresses like an Average Joe.
However, how a character looks is only one side of the coin. The other side is what is actually stuffed inside of said character. Character traits, backgrounds and personality are extremely important. While we may admire how cool one character looks or how charming this person looks or how beautiful, we can make judgments about how a character's persona and life is crafted. You can say things like "His character is pure evil," or "This girl is such a jerk." These kinds of judgments are important, because they allow gamers feel attachment to the characters; whether it's positive or negative is irrelevant.
Unfortunately, not all characters are unique. There are some characteristics or personalities that show up time and time again throughout this industry. They are stereotypes. This week, I want to take a look at some of the industry's stereotypical characters and how it affects the industry, as well as the games these characters show up in.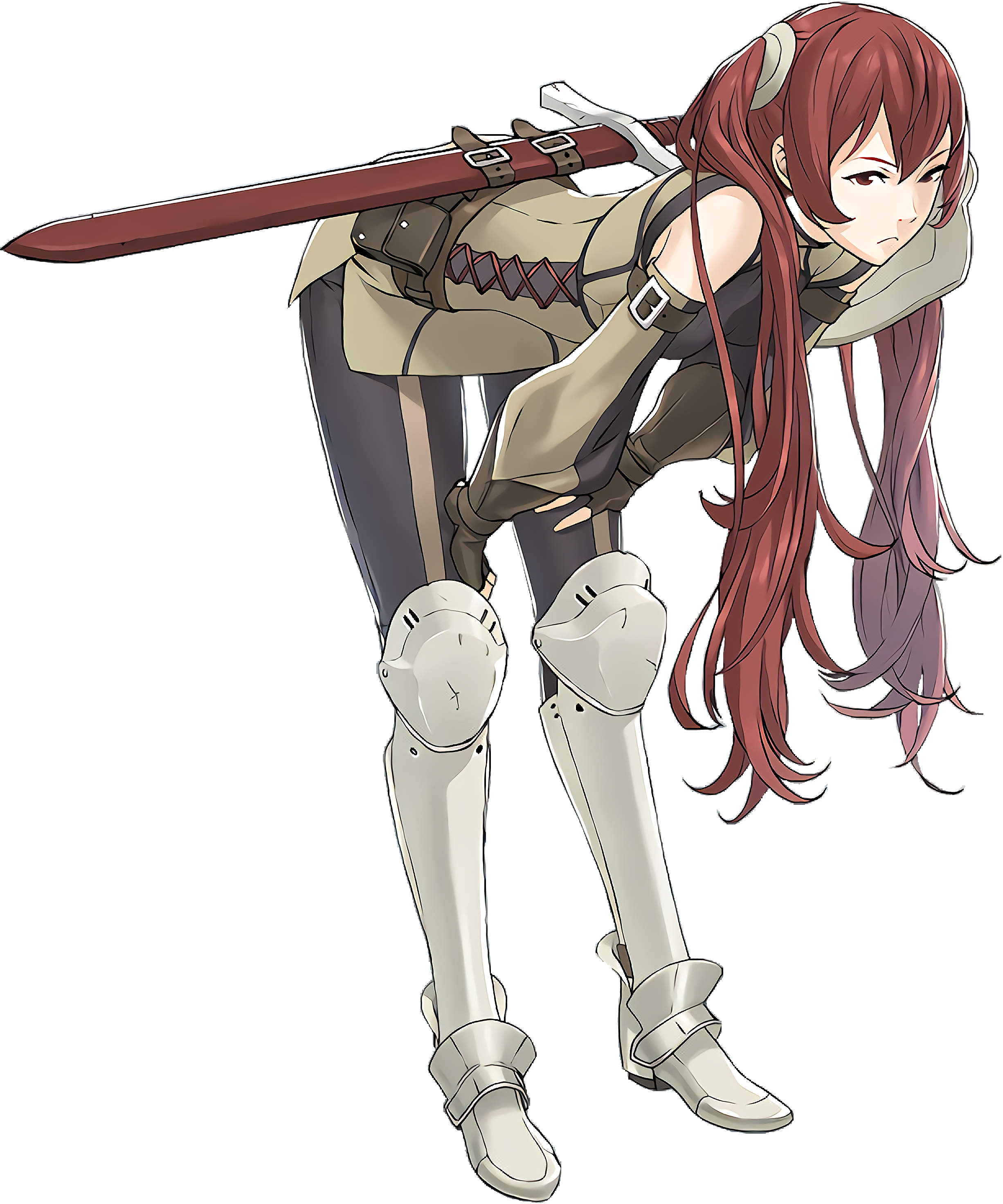 Fire Emblem: Awakening might be one of my beloved games of this year, but the characters are less than desirable, with nearly every one of them being a rip-off of some Japanese character stereotypes. Take a look at Severa. She's quite the annoying girl with an attitude that always comes off as offensive. Every remark she makes is an insult, or is something that just generally rubs any normal person the wrong way. It's not hard to see why, considering she calls people names or tells them to leave her alone. Even to her parents she shows no sign of being nice. In reality, however, she's actually like any other normal girl on the inside. She's sweet, nice, and wants to express her generosity to her parents and companions.
This character archetype actually has a word: tsundere. Popular to Japanese culture, tsunderes tend to do the opposite of what they actually feel, especially in dealing with their loved ones. Severa is a jerk to everyone, but she doesn't actually hate everyone. She just has trouble expressing how she feels.
This character archetype is often used, and in this case it's hard to justify liking it. Severa comes from a very dark background, and because she doesn't want to be hurt she holds people at arm's length. It's a defense mechanism, so to say. Personally, I feel it is a poor way of effectively portraying a person who is struggling to overcome the countless losses in her life and start anew in another world. She doesn't have to resort to being an ass every second she appears on the screen, nor does she have to be nice all the time. What she shouldn't do is behave the opposite of how she truly feels. It doesn't feel very personable, relatable, or even likeable. Of course, that last aspect doesn't have to hold true for every character.
About The Author
In This Article
From Around The Web
Comments
blog comments powered by

Disqus