35 things we would love to see come to Disney Infinity
Disney Infinity has slowly been adding to their roster of Disney and Pixar characters with new figurines like Rapunzel, Jack Skellington, Wreck-it Ralph and Venelope, Sorcerer Mickey, and Anna and Elsa from Frozen. There's also constant Toy Box creation releases. But that hasn't stopped us from wanting more. Here's 35 things we would love to see come to Disney Infinity:
1. Monorails - Please stand clear of the doors; Por favor manténgase alejado de las puertas.
2. Parades - Electric Light Parade anyone?
3. Full-fledged interiors - Give us furniture and Toy Box items to decorate interiors of buildings we make. Or just give us buildings that have interiors to play in.
4. Wall-E - Give us Wall-E and Eve, and maybe even some Power Discs with Eve's blaster and a space theme with the Axiom for Toy Box.

5. Mulan Play Set - It has horseback riding, archery, swords, spears, karate, fighting, awesome music, a great environment, army building, and a good enemy -- perfect for a Play Set.
6. The Little Mermaid Play Set - This Play Set could be really unique. We could get Sebastian and Ariel, and it would be underwater and on land!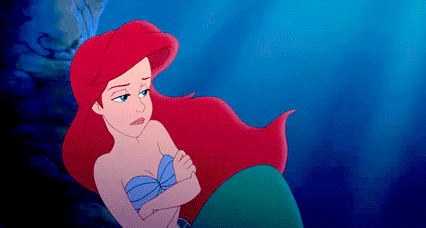 7. Marvel characters - I'm not asking for a Play Set. There's so many Marvel games as it is. But give me Iron Man and the Avengers.
8. Star Wars original trilogy Play Set - I would love to see the original Star Wars trilogy converted into a Play Set. Action-adventure ftw! And you get to build up the rebel alliance!
9. Lightsaber weapons in Toy Box - At least give us lightsabers to play around with.
10. Swiss Family Robinson tree house Toy Box items - Kids love tree houses. This would allow us to build the ultimate tree house.
11. Splash Mountain - Everybody's got a laughing place to go ho ho.
12. The Muppet Theater - It's time to get things started...
13. The Muppets - The Muppets are getting their second movie in the past 3 years. Time for us to play as them. Kissie Kissie!
14. Aladdin Play Set - Remember how great the Aladdin game was on the Sega Genesis? Imagine that in Disney Infinity's engine.
15. Maleficent - Getting a new movie. Check. Great Disney villain? Definitely.
16. Tinkerbell and the Fairies - Tinkerbell has, like, 5 movies. She's popular.
17. Jake and the Neverland Pirates - This show is insanely popular on Disney Junior and little kids will eat it up.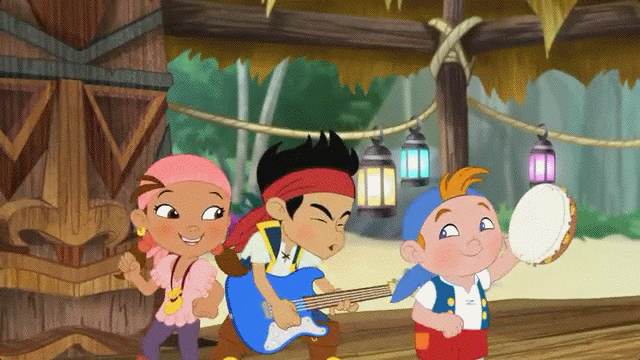 18. Peter Pan Play Set - It has flying, sword fights, pirate boats, cannons, crocodiles and so much more. Second star to the right, and straight on 'til we have a Neverland Play Set.
19. Brave's Merida - A fine addition to Disney Infinity, she could wield a bow and have the Will O' the Wisps.
20. John Carter Play Set - Maybe I was the only one that liked the movie, but if The Lone Ranger has a Play Set, John Carter and its awesome sci-fi setting should too!
21. Winnie the Pooh Play Set - Just imagine the Little Black Raincloud quest.
22. Bolt - Equipped with Super Bark and other super powers, he'd be like the Incredibles characters, but, you know, a dog instead.
23. National Treasure - I can't be the only one that wants to play this adventure-puzzle Play Set as Nicholas Cage. Imagine how epic his figurine could look...
24. Mickey Mouse Clubhouse Play Set - Seriously... how are these characters, vehicles and buildings not in the game yet?
25. The Emperor's New Groove - Emperor's New Groove gets no love. Give us Kronk and you'll make a lot of people happy.
26. Lilo and Stitch Play Set - An alien space adventure and a Hawaiian roller coaster ride. Ohana!
27. The Lion King - I'm picturing the first 2-in-1 character with Timon and Pumba as one figure.
28. Darkwing Duck - Come on. Make this happen. He's like the Batman of Disney!
29. Chip and Dale Rescue Rangers - Again, just think of the theme song! Oh nostalgia...
30. Talespin - Oh-ee-yeah, spin it!
31. Hercules Play Set - Give me the strong, sword-wielding Hercules taking on every monster Hades can throw at him.
32. The Rocketeer - I'm guessing this would be perfect to go with a reboot of the movie. The jetpack, the helmet, the moves -- show the Rocketeer some love!
33. Items - Like helmets and outfits to equip and change the look of your character
34. The Sword in the Stone - Merlin, Archimedes and Newt. It's King Arthur for crying out loud!
35. Robin Hood Play Set - Oo-de-lally, Oo-de-lally, Golly what a day...
You can follow Senior Editor Lance Liebl on Twitter @Lance_GZ. He likes talking sports, video games, movies, and the stupidity of celebrities. Email at LLiebl@GameZone.com
About The Author
In This Article
From Around The Web
Comments
blog comments powered by

Disqus