Originals
Originals
Interview: Talking with Adrian Hough, Assassin's Creed 3's Haytham Kenway
[Continued] Page 2
GZ: How long does the voice-acting process take itself, especially in a triple-A title like Assassin's Creed 3? Did Haytham's character evolve throughout the development process or was his script constant throughout?
AH: Most of the work we did was recorded as Motion/Performance capture, over a year or so. We would shoot some, go away for a few weeks, then get a call to come back in for another few days with the next bit of the script. In between, I can only imagine the animators and artists (THOUSANDS of them) furiously tapping away on their scenes in the deep dark cardlocked recesses of Ubisoft.
There were rewrites and reshoots and new scenes ever time. Haytham, very much arose from that work. We even improvised some staging that ended up in the cinematic of the game. My sense is that the character of Haytham developed as a combination of what they intended and what I brought to him. I think the writing was very good for him, so I had something solid to work with. From an acting point of view, it was a gift to be part of that process. I just focused on the story, the relationships, and making sure I spoke for my character, justified him; which is an actor's job. Scripts did change and alter, as their gameplay developed, so did the characters. At one point I got to see them work on Haytham's face. That was somewhat trippy. They had taken a photo of me and were carving his features closer to mine, although, in the end, he looks like Haytham, not like me.
GZ: Working on a game the magnitude of Assassin's Creed 3 must have been a rewarding and amazing experience. Where does this rank on your impressive list of work, and what was your favorite aspect of the entire experience?
AH: It most certainly was. It's definitely up there, as one of the most fascinating jobs I have had. My favorite part was the opportunity to develop a character, have creative input, as well as work with the talented and intense young Noah Watts (Connor) and Neil Napier, (Charles Lee). The camaraderie, too. And the amazing people at Ubisoft. Have to give them a shout out. They were helpful, respectful and great folks.
I am also enjoying seeing and hearing the response of the games fans. Having had Haytham to myself for all that time, it is amazing to have him out there, people claiming his name, his likeness, on Facebook, twitter, tumblr (weird stuff there!)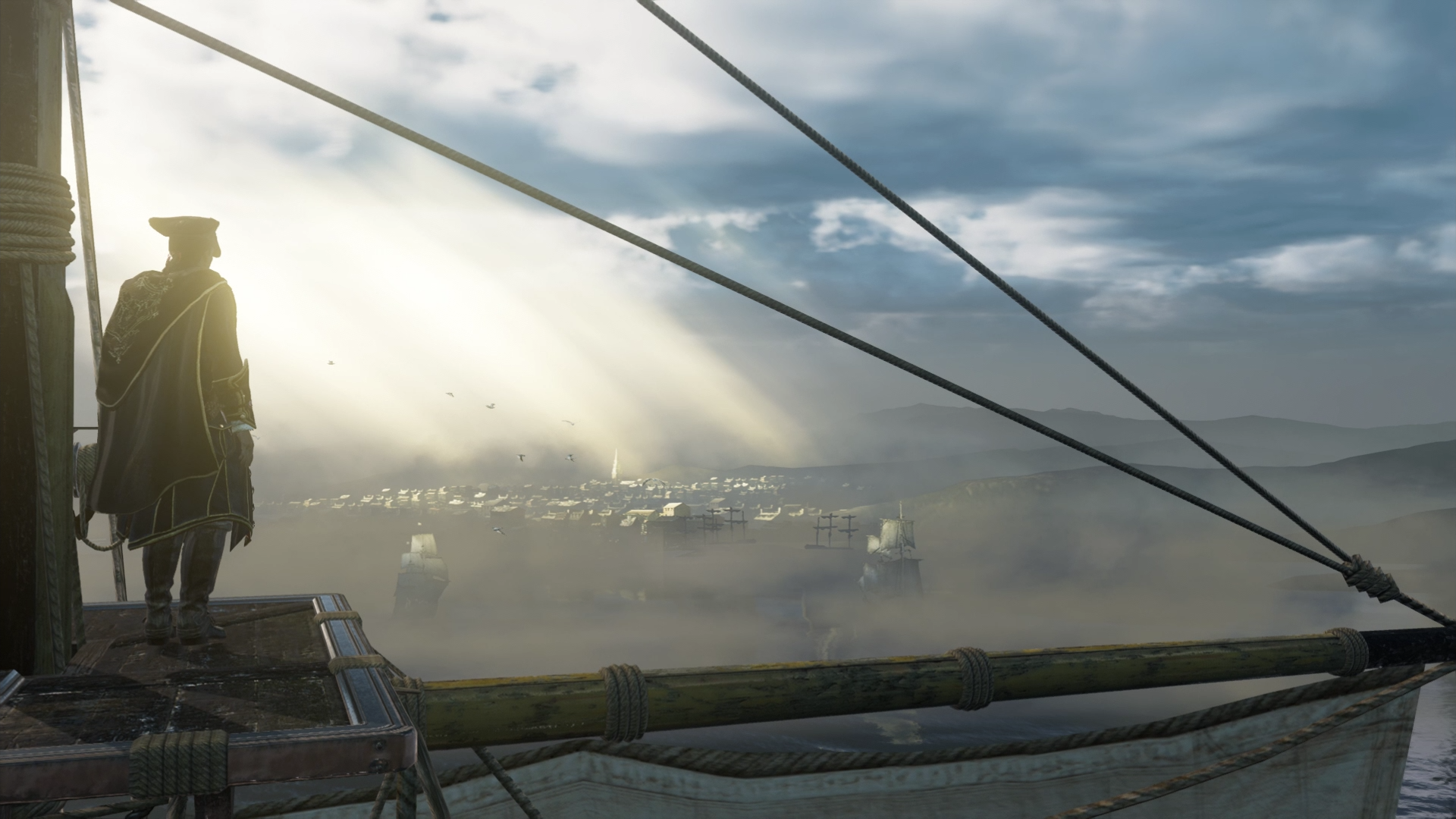 GZ: Do you anticipate jumping further into the video game voice-acting business in the future? If you could play a part in any video game series, what would it be and why?
AH: I would do it again in a heartbeat. The combination of skills needed to perform in games -movement and voice, and performance level, is the new frontier for actors.
I actually don't know enough about what are coming, games wise to answer which ones I would seek out. I am open to the possibilities, though!
GZ: To go along with that last question – have any developers reached out to you since Assassin's Creed 3 and asked for your expertise on future titles? If so, anything you can tease us with?
AH: I have had no such offers, but couldn't comment if I had..(insert cagey emoticon here). If there are developers out there thinking of me, they haven't let me know yet. The industry is full of secrecy!
GZ: Before we end this interview, we want to thank you for taking time out of your schedule to sit down and talk with us about your role in Assassin's Creed 3. What can we look forward to seeing you apart of in 2013, and is there anywhere we can keep up with your day-to-day life?
AH: Sometime in March I have two things coming out. I guest star in an episode of a new procedural drama, "Motive" and there are rumors that an animated steampunk movie I voiced called "The Clockwork Girl" will finally get released.
I have a Facebook actor page, as well as my newly opened twitter account -@adey800.
---
We here at GameZone would like to thank Adrian Hough for joining us for a short interview. We hope you enjoyed learning about the voice acting process and how Haytham Kenway came to be. Be sure to check out GameZone.com daily for news, reviews, interviews, and much, much more!
You can follow Tate Steinlage's daily life, which includes college, Sporting KC, and yes, gaming @SteinlageT.
Comments