Originals
Originals
The 100 Best Movies of the 2000's: The Top Ten
[Continued] Page 2
8. Adaptation (Spike Jonze, 2002)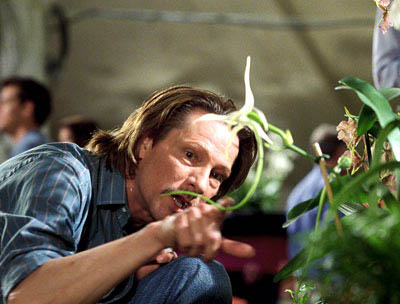 Adaptation was the movie that showed me what film was capable of. I'll give you a quick rundown of what it's about: Adaptation is about Charlie Kaufman, the writer of Adaptation, writing Adaptation. Yes, you read that right. Probably.
Kaufman, easily one of the best writers in the business, wrote himself into the film (as played by Nicholas Cage,) and gave himself a fictional twin brother (also Nicholas Cage.) It's also got Meryl Streep and Chris Cooper, who are fantastic in supporting roles. Adaptation is a strange film, and it especially takes an odd turn in it's third act, which some found outlandish, and I thought was perfect.
7. Kill Bill Volume 2 (Quentin Tarantino, 2004)


Yeah, I know Volume 2 is way higher on my list than Volume One. Why, you may ask? The acting, mostly. While the first film is more action-packed and fun, Volume 2 is carried by incredible performances by Uma Thurman, Michael Madsen, Daryl Hannah, and especially, David Carradine. The decision to make the climax essentially a 45 minute conversation instead of a big swordfight was brilliant, but the star moment of the film is The Brides escape from a buried coffin, set to Ennio Morricone's L'arena. It's so cool.
Comments