Originals
Originals
The 100 Best Movies of the 2000's: 30-21
[Continued] Page 3
26. Oldboy (Park Chan-Wook, 2003)


The decidedly twisted story of a man who has been released after fifteen years of unexplained imprisonment, Oldboy is one of the best films ever made about the perils of revenge. Two men are locked in a cycle of vengeance, and when it's over, absolutely no one is better off.
Oldboy, while not an action film, is also notable for having one of the coolest action scenes ever, a single-shot fight down a long hallway full of henchman, and our protagonist armed only with a hammer. Seriously. It's awesome.
25. The Incredibles (Brad Bird, 2004)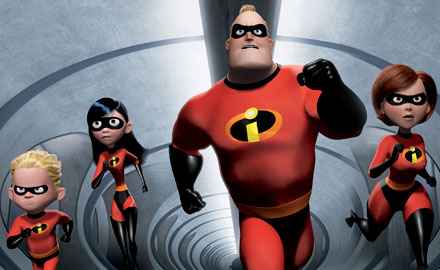 Like I said, lots of Pixar. Look, I'm a HUGE superhero and comic book nerd. I have a stack of comic books next to me as we speak, so when I saw that Incredibles is one of the best superhero films ever made, you gotta believe me. It hits all of the beats, while also transferring them into a compelling family adventure formula.
What really sets The Incredibles apart is that it's not afraid bring up big questions about what it means to be hero, while still making having powers look like tons of fun. The comedy works, the action works, and the drama works, all because Pixar understands what it truly means to be a special.
Comments