Originals
Originals
The 100 Best Movies of the 2000s: 50-41
[Continued] Page 3
46. Where the Wild Things Are (Spike Jonze, 2009)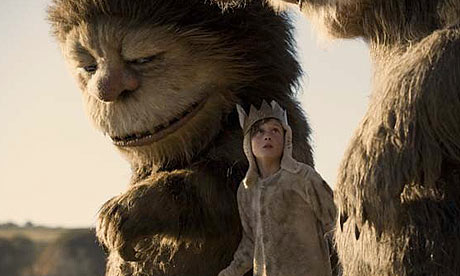 Spike Jonze's Where the Wild Things was a divisive film, eliciting tears from some audience members, and eye-rolls from others. Based on a very short, very visual children's book, it was up to Jonze to pad out the story a bit, but what he came up with is less about plot, and more about the feeling of being a kid.
While the script certainly meanders a bit, I have never seen a film that so successfully made me remember what it was like to be a child. The sense of wonder and imagination is so strong here that it's almost overwhelming. Add in a killer soundtrack, and Where the Wild Things Are is the perfect film for anyone who wants to unleash their inner monster. Or their inner child. You know. Whichever.
45. Children of Men (Alfonso Cuaron, 2006)


A dark, dystopian tale of a future without any children, Children of Men is one of the most beautifully directed films I've ever seen. Culminating in an incredibly long one-shot chase sequence through a war-zone, director Alfonso Cuaron effortless communicates the bleakness of a future where no children are being born until suddenly.... one is. As various factions try to take possession of the child, Clive Owen is tasked with protecting the baby and it's mother until he can get her safely to a boat that has been sent to pick her up. Dark, but with a ray of hope, Children of Men is idea-based science-fiction done right.
Comments