You can now select your preferred platform for Destiny's beta
Have a code for next week's planned Destiny beta? Or maybe you already redeemed it? Well, starting today you can select your preferred console to play on.
The code redemption portal is fully activated on Bungie's website, allowing you to redeem your Destiny beta code (which you should've received by pre-ordering) and select the console of your choice to play on. Once you select your preferred platform, you'll then have to wait until the official start of said platform's beta. For PlayStation 4 and PlayStation 3, that means you'll get your marketplace code on July 17. For Xbox One and 360, you'll get it on July 23.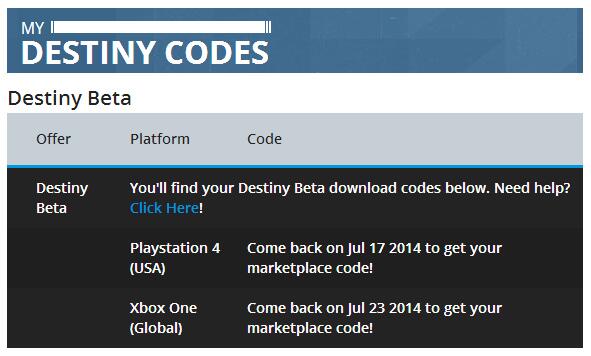 [Bungie]
About The Author
In This Article
From Around The Web
Comments
blog comments powered by

Disqus