The next wave of Disney Infinity would have been Rogue One
The game would have survived on K2-SO sales alone
In the the grand battle for gamers' hearts and wallets, many were surprised when Disney pulled their Infinity line of toys-to-life. It was a move that seemed very sudden, which is something that becomes clearer with time. How do we know this? Well, the team at Ninja Theory was knee deep in designing their Rogue One figures.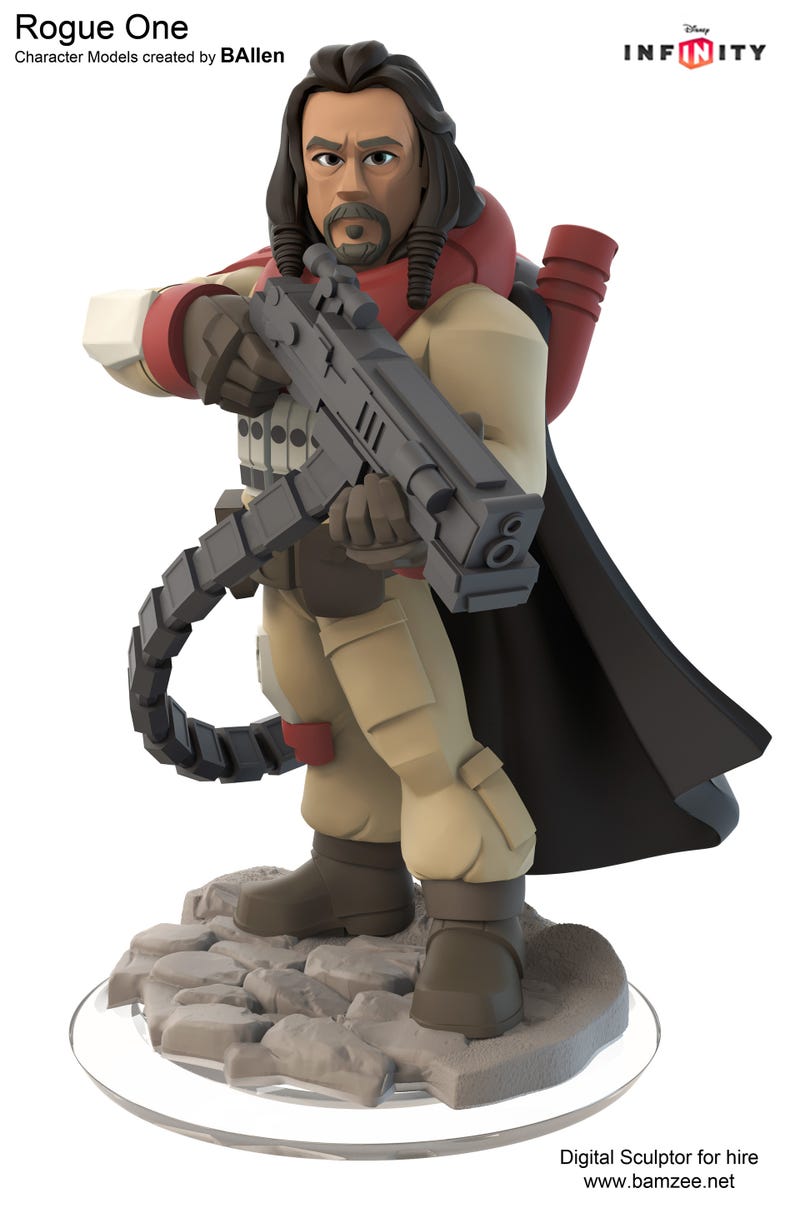 Artist B Allen, who shares many of his designs on his website, recently posted a Disney Infinity Baze Malbus render adding that a handful of Rogue One characters were finished. In addition, Kotaku has recently received word that there would have indeed been a Rogue One playset with a figure for each of the main characters.
Whilst this was all in early development when Infinity was axed, a handful of these figures were supposedly ready for production. With how much Disney Infinity relied on both the Marvel and Star Wars properities, it comes as no surprise there were plans for Rogue One. Still, it's sad to know what could have been.
About The Author
In This Article
From Around The Web
Comments
blog comments powered by

Disqus