Real pirates get trolled with in-game piracy in Game Dev Tycoon
Piracy is an ongoing problem. While companies try various tactics to combat it, sooner or later, someone finds their way around it. Worst of all, a lot of these precautions tend to hurt the actual paying player, than they do pirates (see: SimCity). That's why this story from Green Heart Games is both hilarious and absolutely genius.
GHG recently released their game developing simulator game, Game Dev Tycoon. If you're at all familiar with Game Dev Story for the iPhone or Android, then you'll grasp the formula for Tycoon. On the day of its release, GHG also released a cracked version and uploaded it to "the number one torrent sharing site." Why you ask?
See this version of the game was slightly different, as it was plagued with in-game pirates.
The cracked version is nearly identical to the real thing except for one detail… Initially we thought about telling them their copy is an illegal copy, but instead we didn't want to pass up the unique opportunity of holding a mirror in front of them and showing them what piracy can do to game developers. So, as players spend a few hours playing and growing their own game dev company, they will start to see the following message, styled like any other in-game message: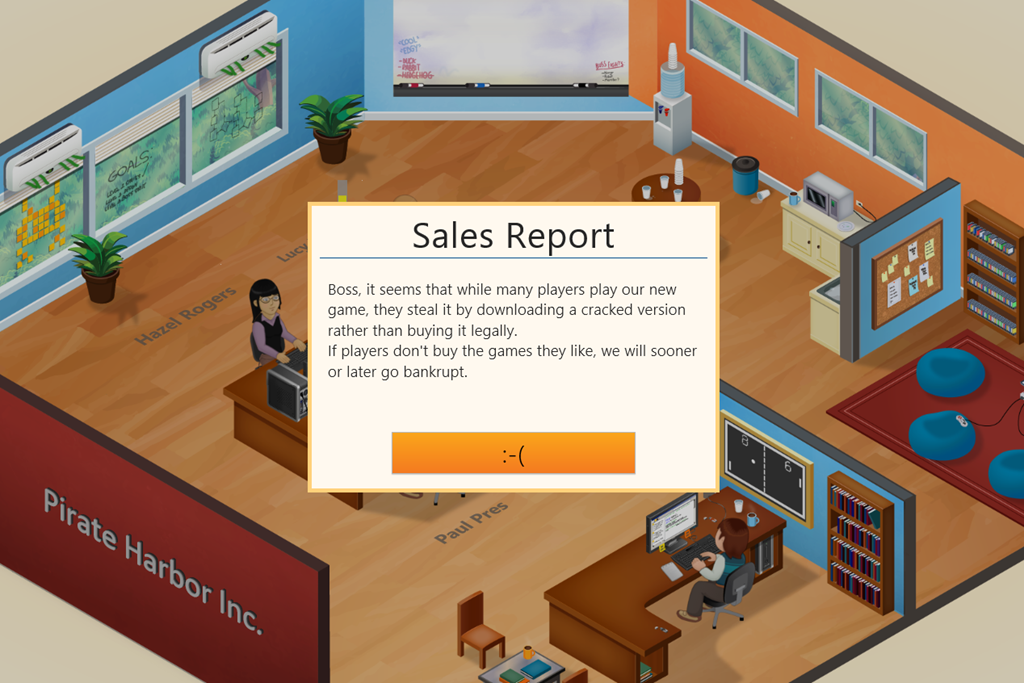 Hilariously enough, users started posting about their issues with piracy, obviously revealing that they themselves have pirated the game. One of these posts looked liked this: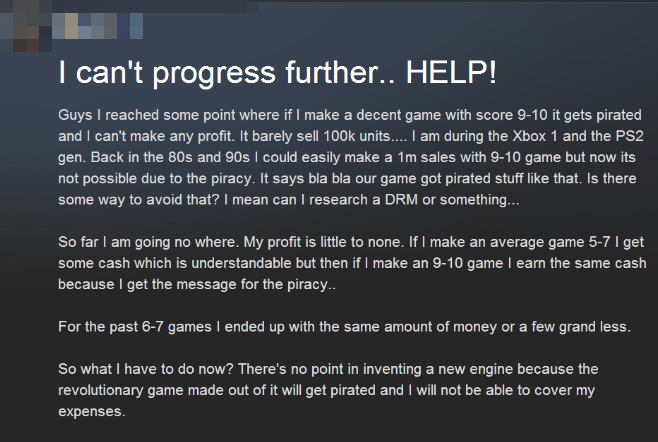 There is an obvious irony to all of this. Pirates crying for help for not being able progress through the game because of piracy. It was truly a genius move by Green Heart Games to employ such a tactic, but it's certainly not the first. I remember Serious Sam 3 having an impossible enemy appear in the first level of the game, not allowing anyone to progress further.
I can't help but think this is the best way to keep pirates at bay, while rewarding those who actually pay for the game to enjoy it to the fullest, without relying on logins and server issues.
Kudos Green Heart Games, kudos indeed.
For more hilarious pirate responses, head on over to the official Green Heart Games Official Site
About The Author
In This Article
From Around The Web
Comments
blog comments powered by

Disqus