One writer predicted the Nintendo 2DS...two years ago
Wednesday's 2DS announcement was a surprise for many. In fact, outside of those who had an opportunity to get their hands on the handheld, the report seemed like a late April Fools joke. For David Murnan, though, the reveal was so two years ago.
"Folks, be ready to be amazed. Not shortly after Nintendo released the Nintendo 3DS, they have dropped another bombshell. It's soon to be the age of the Nintendo 2DS," Murnan wrote on RF Generation as apart of a 2011 April Fools gag. "Face it, 3D was so 2010. You know that, I know that, and certainly Nintendo knows that. That's why we have been graced by this announcement. The Nintendo 2DS offers to provide the best that a 2D Dot Matrix can provide."
Murnan's wit wasn't only on par with Wednesday's reveal on paper, but in vision. In his post, he included a mock-up of the "alleged" 2DS that looks eerily similar to the official handheld.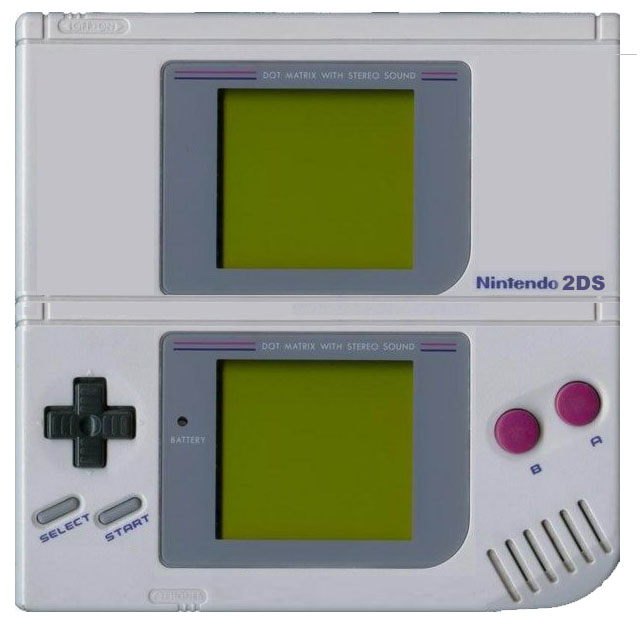 "More on this development as it arises. For now, rejoice at the news that 2D gaming is making a triumphant return to handheld gaming."
Murnan ended his fake story with this on April 1, 2011. Who would have guessed that in just two years his story would prove to be completely true? Here's to you, Mr. Murnan.
Source: [RF Generation]
Source: [Kotaku]
About The Author
In This Article
From Around The Web
Comments
blog comments powered by

Disqus