Nintendo to release mini NES this November with 30 pre-loaded games
Bathe yourself in nostalgia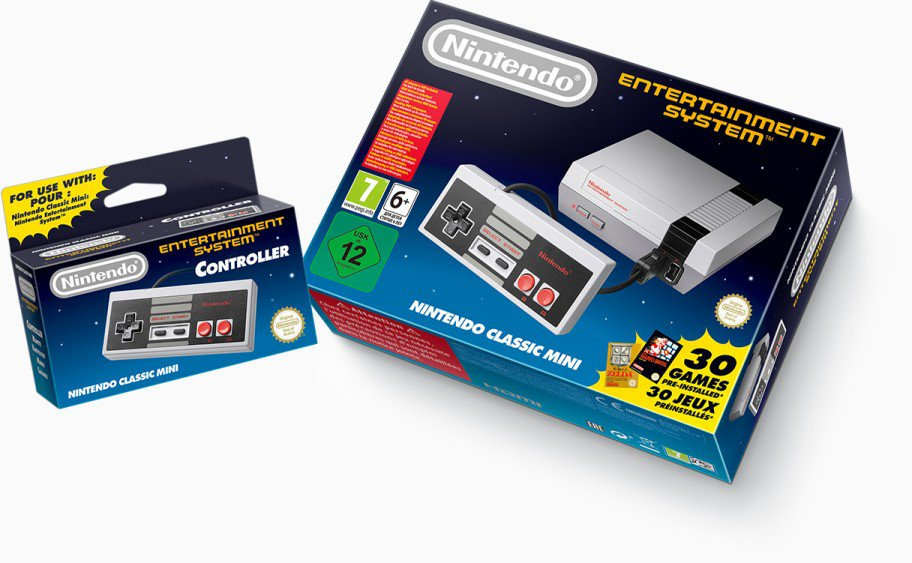 Nintendo is releasing an official mini version of the classic NES console and it isn't some third rate replica of the old school gaming console.
This November you'll be pushing aside the PlayStation 4 and Xbox One for the Nintendo Entertainment System: NES Classic Edition, aka the MINI NES.
The mini NES comes with 30 games already installed on the machine and it will also support HDMI, making the mini NES much easier to connect to your TV than the original NES. The mini NES comes fully equipped with one NES controller, USB cable and HDMI cables.
Gamers can also get the true NES experience even without buying the mini NES console. The separately purchased NES controller will be compatible any NES games bought for the Wii and Wii U via Virtual Console by plugging the mini NES controller into a Wii Remote Controller.
Just like with Virtual Console games the mini NES will also allow players to have multiple suspend points.
This piece of nostalgia will be available on November 11th and will cost $59.99. If players want an extra controller, it will cost them $10 more. The only downside is that the mini NES won't be able to play from original NES cartridges.
Bellow follows the full list of pre-installed games
Balloon Fight
Bubble Bobble
Castlevania
Castlevania 2: Simon's Quest
Donkey Kong
Donkey Kong Jr.
Double Dragon 2: The Revenge
Dr. Mario
Excitebike
Final Fantasy
Galaga
Ghosts 'n' Goblins
Gradius
Ice Climber
Kid Icarus
Kirby's Adventure
Mario Bros.
Mega Man 2
Metroid
Ninja Gaiden
Pac-Man
Punch-Out!! Featuring Mr. Dream
StarTropics
Super C
Super Mario Bros.
Super Mario Bros. 2
Super Mario Bros. 3
Tecmo Bowl
The Legend of Zelda
Zelda 2: The Adventure of Link
About The Author
In This Article
From Around The Web
Comments
blog comments powered by

Disqus