Here's a look at what the Cartographer's Gift brought to Halo 5: Guardians
There's Forge, new maps, assassinations, Seasons and social playlists, and REQs!
Last week, 343 Industries detailed the Cartographer's Gift as part of this today's free content update in Halo 5. The Cartographer's Gift update has officially released on the Xbox One bringing Forge, new Arena and Warzone maps, new assassinations, Seasons and social playlists, and brand new REQs.
Below you'll find a brief overview of what the update brought, as well as update details on the following page!
Using player feedback, 343 Industries rebuilt Forge 'from the ground up' for Halo 5 and will continue to update the feature as time passes. With the Cartographer's Gift update, players will be able to select up to 64 objects at one time to move or rotate, play with over 1,700 objects, change object colors, adjust additional light fixture objects and more.
The new REQ Packs will bring the Mark IV [Gen1] Armor set and the Raifin Armor set, as long as a number of various other items. You can take a look at more of the REQ items here.
New Maps:
Warzone
Battle of Noctus takes place on Andesia and features two garage bases, a first for Warzone! Using vehicles early is a key tactic for locking down base control. Since you can't spawn ground vehicles at the Monument, it might appear to be less important than either garage, but capturing this base provides quick access to plenty of boss locations and sightlines into both garages. Smart teams will definitely want to hold this position. If you find yourself facing a team stacked with vehicles be sure to use the many man cannons littered around the map to cut down on travel time and perhaps drop in on an unassuming vehicle below.
Arena
Overgrowth is a small-scale asymmetrical map that plays best on Slayer and Strongholds. For Slayer, controlling the Energy Sword is key as the map features tight corridors and small combat spaces for you to slice up your opponents. For Strongholds, the covered bridge offers many tactical options, as it allows players to engage on any of the three stronghold locations quickly, and is the location where the Plasma Caster can be found.
Big Team Battle
New Assassinations:
Nice Try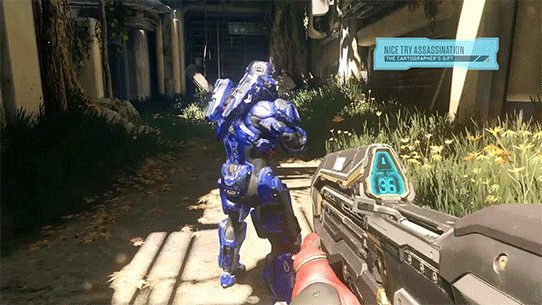 Oh Snap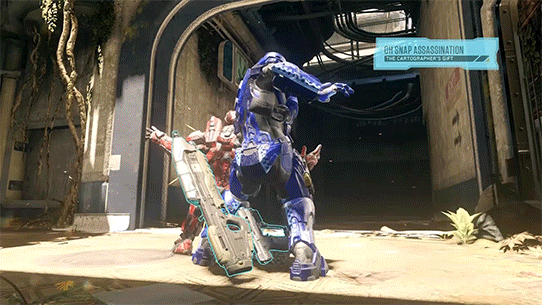 About The Author
In This Article
From Around The Web
Comments
blog comments powered by

Disqus