[E-sports dail-E] with Dustin #1
Hello and welcome competitive gaming fans! This is Dustin Steiner here with your daily dose of all things E-sports - that's right, it's time for the [E-sports Dail-E]!
Introduction
Perhaps I should give a bit of a preamble here - this column will be a daily column covering all things e-sports, from upcoming tournaments, to announcements, to profiles of folks big in the e-sports world. Competitive gaming is a passion of mine, and I run this column to inform, entertain, but above all to encourage the growth of e-sports and expose the casual gamer out there to the world of e-sports.
'LOL competitive gaming' you might scoff - but millions would disagree with you, and that number is only growing. Not only has the number of competitive gamers risen to astronomical amounts, the number of fans has risen in a similarly exponential manner. E-sports has become the sport of the everyman. It's widely known that you have a very slim chance to ever make it as a pro athlete, but anyone can pick up a controller and start attending local tournaments eventually working your way up to larger tournaments. Many tournaments even happen from the comfort of your own home! You can make quite the living on tournaments if you're good enough - many tournaments have prize pools upwards of $1000 dollars, and can even lead to sponsorship deals from hardware manufacturers.
The point is, e-sports are here, and they're here to stay as the sport of the everyman in this digital age.
On with the News!
$1 Million DotA 2 Tournament Announced!
After a long silence from Valve since they've announced DotA 2, many people have claimed to seen leaked change logs or even gameplay of this game, largely rumors and faked stories. This is no surprise, as Valve has long been known as a very secretive company. However, yesterday their previously dormant DotA 2 site was updated with the announcement of The International, an invitational tournament to be held at this year's Gamescom in Cologne, Germany. The prize: $1 Million USD, winner take all. Teams from the world over (save the US, for some reason). The tournament will be broadcast in 4 languages, be held in a double elimination fomat, with all hardware provided by Nvidia.
This will be a wonderful chance to see the new game in action for any fan of the Action RTS or MobA (whichever you prefer) genre. Be sure to stay tuned to the Dail-E for more information as the August 17th start date approaches.
New York to host next leg of Intel Extreme Masters Tourney
This year's New York Comic Con will again be playing host to the Intel Extreme Masters tournament with some impressive prize pools. The tournament will take place October 13-October 16th. The Intel Extreme Masters tournament will feature League of Legends with a prize pool of $30,000, Starcraft 2 with a prize pool of $21,000 and an amazing $40,000 for CounterStrike 1.6, still going strong after all these years. Interestingly enough, this collides with the date for MLG Orlando - one has to wonder, which one will SC2 pros choose to attend? Perhaps this will allow some newer talent to progress into the MLG Champion's brackets to get their name known? One can hope! Here at the Dail-E, we're always glad to see new talent take stage!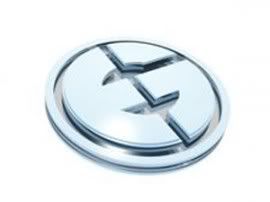 Team Evil Geniuses Purchases Training House
US Based multi-game team Evil Geniuses has announced their purchase of a training house in Phoenix Arizona, equipped with the latest in computer hardware. This purchase was made to further their SC2 endeavors and all members of their team are expected to move in with the recent conclusion of MLG Anaheim.
In closing I'd like to leave you with this video of the Evo 2011 Super Street Fighter 4 Arcade Edition Intro for the Grand Finals - I thought it was really well done and deserved mention.
Well, that's it for today's [E-sports dail-E]! Did I miss something? Comment below! Game on, true believer!

'nuff Said

Dustin Steiner is Gamezone's E-sports Correspondent! Follow him on Twitter @SteinerDustin
About The Author
In This Article
From Around The Web
Comments
blog comments powered by

Disqus