[e-Sports Dail-e] NASL Season 2 Launch, German MLG Orlando Qualifiers, Razer designs a Arcade Stick
Keeping it short and sweet tonight folks!

NASL Season 2 Kicks off Tonight!
Season 2 of the North American Starcraft League has begun at 9:00 EST – if you head over to the NASL site you can still catch the tail end of the broadcasts for the day, as well as catch up on any matches you missed. Earlier today, NASL released a video highlighting the matches to watch for this season's lineup – I've embedded it below! Issues with quality seem to be largely gone compared to last season, so it should be a great showcase of mental dexterity!
Sport1Games Running MLG Orlando Qualifier
SPORT1GAMES.de have announced they are hosting a qualifier to find the best German StarCraft II player and send him to MLG Orlando. The qualifier is in cooperation with Major League Gaming, who will provide a spot in the tournament for the player and cover the costs of his trip. The qualifier will be organised on MLG's GameBattles.com platform.
The qualifier is a two week ladder session, which began on September 9th and runs until the 22nd, with the top eight then taking part in a tournament to decide gets the MLG trip. The ladder will end at 0:00 CEST on September 22nd. The qualified player must be at least 18 years old and a German resident.
MLG Orlando will be held from October 14th-16th in the title city, Florida. It will be the last MLG circuit event before the National final, MLG Providence, in November.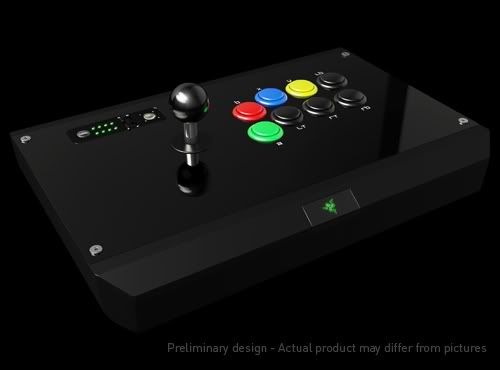 Razer designing Fight Stick, offers Beta to lucky few
Razer, leading brand of high end computer peripherals, has announced today that they are designing an Arcade Stick for PC and Xbox 360! This will be a huge boon to those gamers who prefer their fighters on the PC, and is sure to be a quality product for 360 gamers as well.
To make sure that they are making a quality product, Razer is offering a limited open beta that you can register for over on the Razerzone website – only 500 sticks will be distributed, so be sure to register if you think you have what it takes to offer quality feedback on this product!
Some features of the stick include an easy to open hatch on the game pad area designed for easy modding, Sanwa parts, signature mechanical feel and a modifiable art panel on the game pad area.
Wednesday Night Fights Arcade Edition 9/7/11 Grand Finals MvC3 – Combofiend vs Cl0ckwork

From LevelUp Series' weekly tournament out on the west coast, we bring you Combofiend (EVO top 8) vs Cl0ckwork! Enjoy, it's a great match.
That's it for today's Dail-e! Keep it locked here to Gamezone for all the latest and greatest in Gaming News, Editorials and so much more! Now if you'll excuse me, I have some NASL to watch.
Dustin Steiner is Gamezone's eSports Correspondent! Follow him on Twitter @SteinerDustin
About The Author
In This Article
From Around The Web
Comments
blog comments powered by

Disqus