[E-sports dail-E] for 8/8/2011 with Dustin Steiner
A decidedly Starcraft-flavored dail-E coming at you today, let's get right down to business.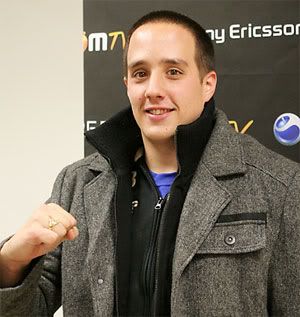 LiquidRet wins Starcraft 2 EU Battle.net Invitational
ThorZain managed to trump NaNiWa in the with some solid Terran vs Protoss play during the Consolation Bracket in the the Starcraft 2 EU Battle.net Invitational, earning him a spot in the grand finals. Unfortunately for him, Team Liquid's Ret managed to hold out in an epic Terran vs Zerg matchup – the summary I'd give of the match is far less satisfying than actually watching the match, so visit the links below to view them now!
LiquidRet, in winning this tournament, has qualified for the Blizzcon World Championships in Anaheim at this year's Blizzcon.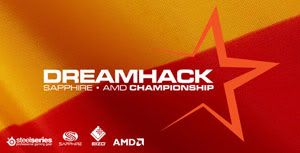 Naniwa and Huk first two invitees to Dreamhack Valencia Invitational
Today, Dreamhack announced that SC2 Protoss players Chris 'Huk' Loranger and Johan 'NaNiWa' Luchessi are the first two players invited to the Starcraft 2 Dreamhack Valencia invitational's. This tournament will take place in Valencia, Spain and is the follow up to one of Dreamhack's most successful tournaments to date: the Stockholm Invitational. The same format (a single-elimination bracket) will be used. Sapphire will be providing a $20,000 prize pool for the tournament.
HuK is a returning player from Stockholm, and we'll see if he can do any better this go around – he was eliminated in the first round at Stockholm by SojW, as well if any other players receive return invites.
Fourth Intel Extreme Masters to be in Sao Paulo, Brazil
Intel has announced today that their Fourth IEM event of the season will take place in Sao Paulo Brazil during the Campus Party – Brazil's largest computer event of the year. Interestingly enough, the event will only feature one tournament, Starcraft 2, versus the other events which also featured Counterstrike 1.6 Source. Details on the event are listed below.
IEM Global Challenge Sao Paulo Details: Dates: February 6th - 12th 2012 Prize Pool: $21,000 Game: StarCraft II Venue: Campus Party Brasil, Anhembi Parque City: Sao Paulo, Brazil
The only IEMs left to announce are the 5th and the Grand Finals venues, so keep it locked here to the Dail-E for more information when I come across it.
Twitch.tv and BeyondGaming team up for $5K Heroes of Newerth challenge

Twitch.tv, JustinTV's gaming outlet, and BeyondGaming have teamed up to offer a $5000 Heroes of Newerth open tournament. This tournament has a staggering amount of open slots – 1024! So if you think you're game enough, gather a team of 5, head over to the BeyondGaming (www.beyondgaming.com/twitch) site and good luck! Since the tournament has so many entrants, it has to be spread over 4 qualifiying tournaments to weed out the weaker entrants.

Qualifier 1 - August 6th Qualifier 2 - August 13th Qualifier 3 - August 20th Qualifier 4 - August 27th

The final four teams from each qualifier will then be entered into a Ro-16 and will compete for the top slot from Sept 3rd to Sept 16th. You only need to make the top 8 for a cash payout, however. Better get a move on, as the first qualifier has begun.

Hype Worthy Moment

Today, we're going to do something a little different and take a look at a really cool parody documentary from the Street Fighter community titled Balrog: Behind the Glory. Check it out below!

That's it for today's Dail-E, thankfully posted from the comfort of my own living room. Last night's post came from McDonald's as Comcrash did what it's best at... See you tomorrow, same time, same place!

Dustin Steiner is Gamezone's E-sports Correspondent! Check back every day around 11:00 EST for your dail-e dose of Vitamin E-Sports! Follow Dustin on Twitter @SteinerDustin
About The Author
In This Article
From Around The Web
Comments
blog comments powered by

Disqus