[E-sports dail-E] -Blizzard invites extra Koreans to Blizzcon invitational, DotA2 international 8/17
Short and sweet today folks! Getting down to business…

Starcraft 2: 2 Additional Koreans headed to Global Battle.net Invitational
In something of an unfair move by Blizzard, they have invited an additional 2 Korean players to the Global Invitational to take place at Blizzcon – NesTea and IM.MVP. The non-Korean players will now have to face 4 Koreans in this tournament instead of 2, tipping the odds in favor of the Korean players a bit. While I do realize that there are many big names in Starcraft 2 living and competing in Korea I think it's sort of asenine to invite players that haven't even gone through a qualifying match. The other two Koreans are set to be selected on August 27 in the Korean Battle.net Invitational, and the winners of this will join the other eight competitors at Blizzcon on October 21 and 22nd.
The current list of competitors stands as follows:
Players participating in Blizzcon 2011
North America
KyeongHyun 'SeleCT' Ryoo Shawn 'Sheth' Simon
Europe
Joseph 'Ret' de Kroon Johan 'NaNiwa' Lucchesi
Latin America
Juan Carlos 'MajOr' Tena Lopez Pipe 'KiLLeR' Zuñiga
South Korea
Jae-Duck 'NesTea' Lim Jong-Hyun 'Mvp' Jung
Whether you agree with Blizzard's invitation of these two players or not, one thing is for sure – Blizzcon is set to host some great Starcraft 2 action.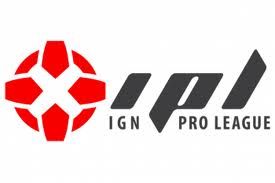 IGN Pro League to host first live event – IPL 3: Origins
Recently, there have been rumors of a live event from the IGN Pro League, which recently wrapped up its second season with a spectacular finish by European Protoss player White-Ra. Turns out these rumors are true! The tournament will feature Starcraft 2 and 2 other unannounced games.
The live tournament held in Atlantic City, New Jersey has been dubbed the IPL 3 Origins. The event will feature a 256 Man Double Elimination Qualifiers at the venue, where the top 16 will get to enter the Championship Bracket. Leading up to the event, which takes place on October 6th - 9th, there will be 4 Global Online Qualifiers. The top 8 from these qualifiers will get placed in the Championship Bracket for the live event. In addition to the 16 players from the Live Qualifiers and the 8 from the Online Qualifiers, the IPL will be inviting 8 players to automatically be entered into the Championship Bracket, making it an even 32 player tournament. These 32 players will be duking it out for a piece of the $100,000 prize pool.
At present, this is all of the information available, but watch the announcement trailer below! More information as it unfolds.
DotA 2 International: Day 1
The International kicked off today showing off the first gameplay seen of DotA 2 anywhere. The action was quite intense as three teams have gone undefeated as of yet – EHOME of China, OK.nV.NIT of Various Countries and crowd favorite Na'Vi of the Ukraine. The winner's brackets and loser's brackets have been set for Day 2, with $1 Million on the line – the action, drama and sheer intensity will be a sight to behold. Below are the matchups for the winners and losers brackets.
Playoffs
Winner's Brackets EHOME vs Tyloo MYM vs Scythe.SG OK.Nv.INT vs iG Na'Vi vs M5
Loser's Brackets SGC vs Virus MiTH.Trust vs GGnet OK.Nv.CN vs Mineski Nevo vs MUFC
Be sure to catch all the action on the DotA2 website!
Hype Worthy Moment
Today, I'd like to take a look at G4's Mike Ross documentary – FOCUS: The Mike Ross Story. This documentary is about Mike Ross, a Street Fighter 4 pro. Takes a good look at the fighting game community as a whole and shows a bit of what's required to be a fighting game competitor.
That's it for today's Dail-E! Be sure to tune in tomorrow at 11:00! Dustin Steiner is Gamezone's eSports Correspondent! Follow Dustin on Twitter @SteinerDustin, and add him on XBL at GZ_Steiner
About The Author
In This Article
From Around The Web
Comments
blog comments powered by

Disqus