[E-sports dail-E] - SC2 HuK signs with Evil Geniuses, Season's Beatings, SBO Qualifiers 8/16
Welcome to another edition of the [E-sports dail-E] – for those of you who tuned in yesterday, and were wondering where I was, I'm fine. Had some real life issues come up, but enough about me, we have some lost time to make up for!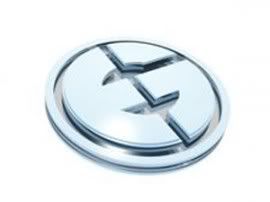 Starcraft 2: HuK leaves Team Liquid, signs with Evil Geniuses
Rumors have been circulating the past few days that HuK, the Protoss champion of Summer Dreamhack 2011, was in talks with Evil Geniuses to sign a contract to play for their team. The community at large considered this almost a cruel joke – surely, HuK wouldn't leave Team Liquid, the team that gave him his start in the professional Starcraft 2 world.
But low and behold, as the above video states, HuK has indeed signed with Evil Geniuses – he joins his rival IdrA, champion of the 2010 Blizzcon Global Invitational. The rivalry between these two has been quite intense as the video would imply, after the massive embarrassment that IdrA suffered in a major tournament, leaving the game after a simple feint (using mass hallucinations to support his army, and thus scare IdrA into thinking he had more than he really did). Ever since then IdrA and HuK have not seen eye to eye. Despite this rivalry, Evil Geniuses has chosen to send Huk, IdrA and another of their top players, Puma – the champion of the North American Star League season 1 – to Seoul Korea to live and train together, and compete in the Global Starcraft League.
I'm sure that with this rivalry, that house will end up being like something out of The Real World, except instead of fighting over who slept with who, the arguments will stem more from who used a cheaper tactic against who.
Team Liquid, HuK's former team, released a press statement expressing their disappointment that HuK was leaving the team, but understood it from a business standpoint and wished him well. In watching each individual player's stream after the press release, you could tell that they were all upset that he left. We wish HuK the best, and hope that his new team works out for him.
Fighting Game Community: Season's Beatings Velocity announced
The year's final major fighting game tournament, Season's Beatings, has been announced. This year, the tournament will take place in Columbus OH on October 14th through the 16th and will feature Super Street Fighter 4 Arcade Edition, Marvel vs Capcom 3, Mortal Kombat 9, Super Street Fighter 2 Turbo(Arcade) and Street Fighter 3 Third Strike. There is a $5000 dollar guaranteed prize pot on top of the sum of the $20 entry fees for each Marvel vs Capcom 3 and Super Street Fighter 4: AE.
For full details on this tournament, head over to the Shoryuken forum post describing the tournament – including full schedule, hotels that you can stay at if you're attending, etc.
League of Legends Season 2: $5 Million prize pool
As we here at Gamezone have previously reported, League of Legend's second season will feature a truly staggering prize pool :$5 Million dollars! This is record breaking and truly a jaw dropping move – You can tell that Riot is competing very hard against Heroes of Newerth, with League of Legend's recent signing to MLG and now this? One has to wonder if they're also ramping up for competition with Valve's DotA 2. These companies are going to have to pull out all the stops to keep the competitive community involved, and money flowing into their respective coffers. It looks like Riot is one step up on the competition. I'm looking forward to seeing what S2 Games and Valve can offer to rival this. What a great time to be a competitive MOBA player.
Super Battle Opera Qualifiers: Results from Southwest and West Divisions
The Super Battle Opera Qualifiers wrapped up over the weekend, bringing the number of Americans heading overseas to compete in the Arcade-Only Super Street Fighter 4 tournament up to 6! Below are each of the champions, separated by teams, as the format for this tournament is 2v2.
East: LI Joe and EMP Dieminion West: FilipinoChamp and Mike Ross Southwest: iPeru and 801Strider
Congratulations to these champions and good luck in September at Tougeki or Super Battle Opera. Look for the livestream here as the date approaches.
Hype Worthy Moment
Today, we're going to look at the entire Grand Final set from the Super Battle Opera Southwest Qualifiers. The very end has a GREAT Sagat/Makoto matchup that is worth watching. The rest of the matches are also entertaining and well commentated.
That's it for today's dail-e! Tune in tomorrow at 11:00 for more eSports news!
Dustin Steiner is Gamezone's eSports Correspondent and Freelance Editorial Writer! Follow him on Twitter @SteinerDustin
About The Author
In This Article
From Around The Web
Comments
blog comments powered by

Disqus